Removing Porcelain Marks Essex
By On March 24, 2016
Under Porcelain Floor Tiles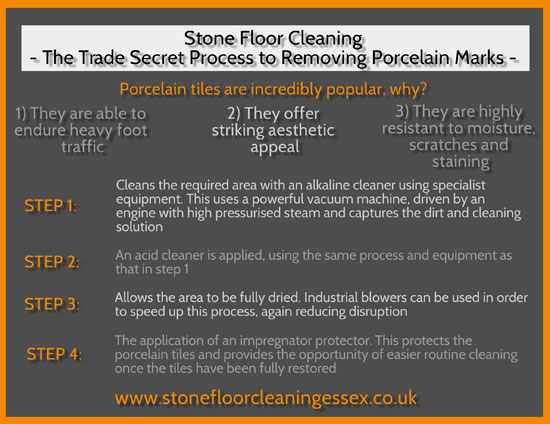 We, as industry specialists have the benefit of the knowledge required to professionally remove porcelain marks and staining.
The  information provides the opportunity to view this trade secret process, offering guidance and support to achieve the best possible, clean stone floor.
Call today on 01279 866838 to arrange your free, no obligation survey.