Stone Floor Restoration Frequently Asked Questions
By On December 16, 2016
Under Customer Service
Many of our clients have a range of questions when discussing their stone floor restoration project. This is where our experience and genuine passion for stone cleaning really does pay dividends. We are able to discuss and offer advice on all matters relating to restoring natural stone and tile.
We have compiled the following list of frequently asked questions that we hope offers valuable detail to our existing and potential future clients:
What should I expect from the quotation process?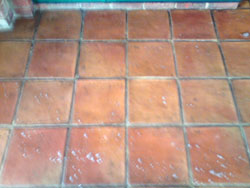 We will arrange a time that is convenient for you to visit your property and survey the stone floor. The information given will depend on the type of stone, the level of deterioration and whether any repairs are required.
Once all elements of the job has been discussed you will then receive a written quotation. This will be comprehensive covering an explanation of the work that needs with a price to complete the work. Once agreed, we will then schedule the work to start.
How long will it take to restore my stone floor?
This is dependent on the level of restoration required and the size of the space. An average domestic stone restoration job will take up to a couple of days. Larger jobs and commercial stone cleaning work can take many days, however, timescales will always be discussed prior to starting work.
If I am looking to sell my house, should I still restore the floor?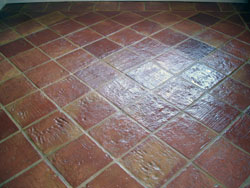 If it is possible, it is always advisable to restore your floor prior to putting your house on the market. A beautifully restored stone floor will offer a unique statement for prospective purchasers and it will maximise the value of your property.
Today's savvy house buyers are well-educated in the easy maintenance and incredible aesthetic appeal of stone floors. For this reason it would always be a good idea to get your home looking at its best in order to achieve maximum buying potential.
If you have any questions or would like to discuss a potential stone cleaning job that you have we would invite you to call on 01279 866838.