Advice on How to Maintain Marble Tiles
By On December 18, 2015
Under Marble Polishing
If you were to ask someone to name a type of stone floor it is likely that one of their first answers would be Marble. It is one of the most well-known floor tiles and it has always been linked to high-quality.
Recent times have brought a wider range of tiles into the UK and this has meant that it is likely that you can find a tile to suit most budgets.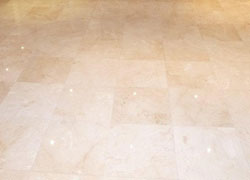 Our TOP TIP is to approach your marble cleaning with daily maintenance. This will ensure that a regular, straight forward routine will enable you to get the most from your marble floor.
Why is this important? This will likely eliminate any smaller issues from becoming larger, avoidable problems.
ALWAYS place a mat at the entrance of your home; ideally this should have a waterproof backing which will keep the water, dirt or salts from harming the tiles underneath. A high-quality mat will also reduce the dirt that is carried into the house on people's feet.
Clean superficial dirt with plain warm water, using a blotting motion. Make sure to use as little water as possible on your marble tiles as this will help to stop the stain from absorbing into the stone.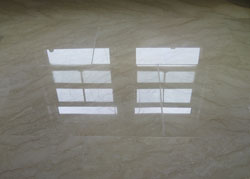 BE CAREFUL as some shop-purchased marble cleaning products can dull your tiles if used incorrectly. A way to check a product is to use it on an inconspicuous area. We always leave our clients with details of best-available cleaning products after our restoration process. This completely reduces the uncertainty when approaching your tile cleaning.
NEVER remove stains with a scourer, bleach or a scraper. These and harsh chemicals can result in severe damage.
We provide comprehensive services for marble cleaning and marble polishing. Contact us today on 01279 866838 and we will be happy to book in a quotation.