Archive for the 'Natural Stone' Category
By On September 12, 2017
No Comments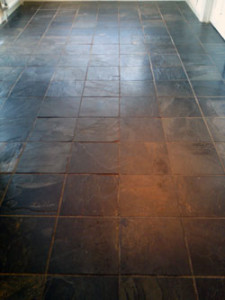 Natural stone flooring is one of the most sought-after floor types available. Whatever the stone type, it offers an exquisite finish to any space. There are many intricacies that natural stone offers and an understanding of these will leave any homeowner well-educated in how best to approach regular cleaning.
Natural stone tiles are porous. While this can offer some challenges when aiming to keep the floor looking clean, this is all part of the tile's make-up. Essentially this is what makes it special and why it offers such a unique appearance.
When approaching the deep cleaning of any natural stone it is vital that you are experienced in both the process needed and the products to use. Being a porous material, damage can easily be caused and may result in irreversible damage.
Our expertise in the field allows us to approach each job that we complete in a tailored way. Some floors may need more preparation so the knowledge of how to approach this is imperative when looking for a successful finish.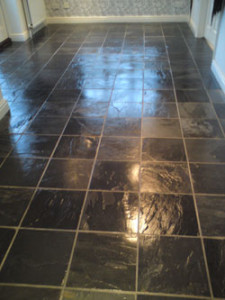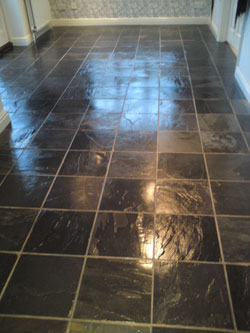 An adapted approach continues through to the polishing or grinding of the stone floor. This process is used when a floor needs restoring to ensure that its finish is appropriate. This takes away the surface layers of the stone to reveal the undamaged lower layers.
Once stripped back, the tiles can be polished to a selected finish and then treated with a product to offer protection of the natural stone surface.
What does this protect against?
It is a specifically formulated product to offer resistance against wear, tear, staining, scratching and damage. It is important to remember that whilst it can offer resistance against these elements that care should always be taken when walking on or using your stone floor.
Are you considering stone floor restoration? Would you like a no obligation quotation? Call MCS Stonecare today on 01279 866838.
By On June 17, 2016
No Comments
Stone floors are incredibly striking in commercial premises. They provide a functional and attractive flooring solution and boost the professional appearance of your business.
It is easy to imagine that usage over time may dull the stone tiles. This will inevitably reduce its ability to repel liquids and staining. We are time-served stone cleaning and restoration specialists that offer a flexible approach around our clients existing business commitments.
We have formulated the following laws to restore stone floors for a business: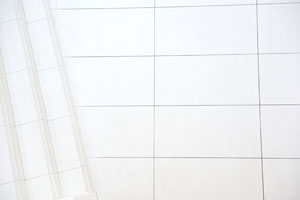 Law 1: make sure to find a Company that has a website. We use our website to showcase the work that we complete and advice and information that will benefit you. This forms a resource for our clients and this is a way to offer assurance of our high standards of workmanship.
Law 2: do not allow your chosen Company to cut corners. It may be that your general cleaning Company will elect to clean your office flooring. It is highly unlikely that they will be equipped with the required machinery or knowledge. If incorrect products or techniques are used, damage can easily occur. Professional stone restoration offered by us will produce an exceptional finish and we will ensure to offer valuable information on how your stone floors can be maintained in between deep cleans to keep them looking at their best.
Law 3: is the importance of preparation and finishing. Preparation is key and this will inevitably protect the surrounding areas where the stone cleaning is taking place. Another required element is stone sealing. Natural stone and man-made tiles require treatment to enable them to look at their best and to offer resistance against wear and tear.
If you are looking for a commercial stone cleaner with in-depth knowledge then call today on 01279 866838 to arrange a survey. We look forward to the opportunity of working with you.
By On April 24, 2016
No Comments
It is an undeniable fact that natural stone offers many unique qualities that has propelled it to be one of the most popular floor coverings available. We are specialist stone floor cleaners serving Essex and the surrounding areas.
Natural stone's formation is fascinating and takes place over millions of years. There are so many manufactured floor types available and it is often taken for granted that each stone floor holds such incredible history.
There are wide-ranging facts that make stone even more intriguing. The first considers the absorption rating of a particular stone. This looks into how porous a stone type may be. A simplified way of looking at this is that a stone that is more absorbent will likely be more susceptible to staining.
A TOP TIP: make sure to take precautionary measures as a more absorbent externally-laid tile can experience cracking if not treated correctly.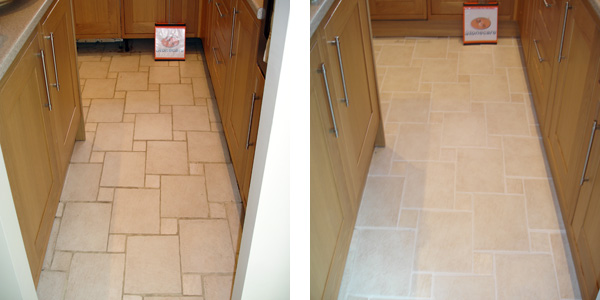 The second fact is that natural stone is classed by a particular grading system. This works to rate the quality of the stone. What is being graded? It can be the surface, the size, thickness or shape of the tile. A grade one tile will be of a higher-quality; it is likely that these will be completely uniform. A grade two tile may have minor defects or imperfections and a grade three may have major flaws.
The third fact considers the slip-resistance of a tile which is measured by the coefficient of friction. A higher coefficient will offer better traction or slip-resistance, meaning that it is better suited for use throughout the home or even for external settings.
This information shows an insight into natural stone and the wealth of knowledge that is needed in order to offer a comprehensive stone restoration service. Each tile type has their own quirks and it is vital that these are taken into account when contemplating their restoration.
Call today on 01279 866838 to arrange a quotation for cleaning your natural stone floors.