Archive for the 'Customer Service' Category
By On February 27, 2017
2 Comments
Our services are comprehensive and range from:
Cleaning
Polishing
Protection
These provisions are offered for all stone floors, tiles and hard services. Part of the process is to instruct a survey. Why instruct a survey?
There are a range of reasons as to why a survey is needed. These are supplied as standard, if required. This provision offers an insight into the anticipated results and inevitably provides us with the opportunity to showcase our expertise.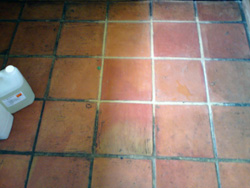 From our client's point of view it is also an opportunity for them to get to know us and to see our professional approach. What information are we gathering?
The process helps us define the exact material that needs cleaning. It may be that different surfaces require a tailored approach. It will also allow us to identify and equip ourselves for any possible unforeseen challenges.
Once completed it will also allow us to accurately assess the amount of time that the job will take to complete. Alongside this, actual cleaning allows us to select the best-available equipment and products.
The process allows us the opportunity to discuss what items of furniture are required to be moved. Our work is completed in a more timely fashion if the room is entirely clear on our arrival. Skirting boards and fireplaces will be fully protected to ensure they are kept clean during the process.
For us it means that we are able to locate your property and analyse parking and water access. Clarity on these elements allows us to provide a fast and efficient service.
All of these elements combined above mean that we are able to accurately price any job. This is important for so many reasons. It will ensure that our clients are getting the absolutely best price for the best-possible finish.
Restoring stone tiles requires a range of information, expertise and understanding. Our survey process offers an insight into our professional approach. If you would like to arrange a no obligation survey please call today on 01279 866838.
By On December 16, 2016
No Comments
Many of our clients have a range of questions when discussing their stone floor restoration project. This is where our experience and genuine passion for stone cleaning really does pay dividends. We are able to discuss and offer advice on all matters relating to restoring natural stone and tile.
We have compiled the following list of frequently asked questions that we hope offers valuable detail to our existing and potential future clients:
What should I expect from the quotation process?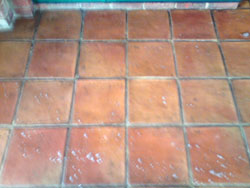 We will arrange a time that is convenient for you to visit your property and survey the stone floor. The information given will depend on the type of stone, the level of deterioration and whether any repairs are required.
Once all elements of the job has been discussed you will then receive a written quotation. This will be comprehensive covering an explanation of the work that needs with a price to complete the work. Once agreed, we will then schedule the work to start.
How long will it take to restore my stone floor?
This is dependent on the level of restoration required and the size of the space. An average domestic stone restoration job will take up to a couple of days. Larger jobs and commercial stone cleaning work can take many days, however, timescales will always be discussed prior to starting work.
If I am looking to sell my house, should I still restore the floor?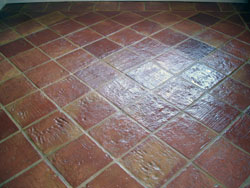 If it is possible, it is always advisable to restore your floor prior to putting your house on the market. A beautifully restored stone floor will offer a unique statement for prospective purchasers and it will maximise the value of your property.
Today's savvy house buyers are well-educated in the easy maintenance and incredible aesthetic appeal of stone floors. For this reason it would always be a good idea to get your home looking at its best in order to achieve maximum buying potential.
If you have any questions or would like to discuss a potential stone cleaning job that you have we would invite you to call on 01279 866838.
By On July 31, 2016
No Comments
When you are looking for a tradesman to enter your home do you ever find that their service never quite matches up to your expectations? At MCS Stonecare we are driven and passionate about delivering a level of service that surpasses each and every one of our client's expectations.
It too frequently happens that you decide to employ a professional to complete a job and once done you are left feeling irritated that small elements of the process have been skipped or skirted over so they are not done correctly. This is not how we work!
MCS Stonecare; true professionals at work!
Although a lot goes into cleaning stone floors and marble polishing; there are always things that need to be done in order to ensure our clients are happy with the job, once completed. This means that:
Your property is treated with respect
The necessary level of protection is carried out for your fixtures and fittings so that they are not damaged or made dirty during the cleaning process
We are respectful when inside a customer's property
We are always polite
We endeavour to offer assistance with larger items of furniture that may require help to move
We make sure to clean up after ourselves
The below video was created in order to explain the secrets you need to know about marble tiles. This covers a range of detail that will provide value to you, should you want to find out more about this exquisite natural stone.
Please take a minute to view the content; if you have any further questions or would like to arrange for us to come and clean your marble tiles we would be happy to take your call on 01279 866838. We are available to clean your stone tiles to the best of our ability and without exception. This is provided with our vast experience and genuine passion for stone restoration.
By On June 26, 2015
No Comments
The stone restoration trade is a privilege to work in and we enjoy the challenge of constantly improving the standards within our industry.
The way in which we do this is by drawing on our experience, cementing our high-level principles and customer service and pursuing ongoing training for our skilled craftsmen.
This pioneering approach has allowed us the opportunity to build a well-respected local reputation for stone cleaning, stone restoration and stone polishing services throughout Essex and the surrounding areas.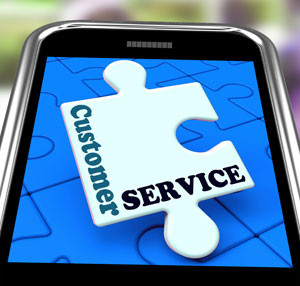 Demand for our services has extended the areas that we serve; our aim is to offer a professional and consistent service. This is done by the use of patented cleaning technology, solutions and treatments, backed by our extensive training.
We are fully insured in all work treatments undertaken and provide restoration for both domestic and commercial clients.
The way in which we approach this is to concentrate on customer service. We are delighted that the feedback from our clients has shown that they feel that we deliver exceptional finishes whilst always ensuring that our clients are well-informed.
Our on-going provision means that our clients are offered information on routine maintenance of their stone flooring. This includes cleaning techniques and best-available product formulations; all of which is tailored to their specific stone floor.
To demonstrate the incredible transformations that can be achieved we are also happy to provide a sample area. This will show you a direct comparison; it is often the case where clients have not realised the level to which their tiles have deteriorated.
The process happens over a long period of time and therefore can appear less severe. This is a really rewarding part of our job; if you would like to enquire about a free no obligation quotation or survey please call on 01279 866838.
** Please take a minute to view our Stone Cleaning Blog which has a wealth of information about cleaning stone floors.