Archive for the 'Amtico Flooring' Category
By On December 9, 2013
2 Comments
While already working on a large project in Ware, Hertfordshire, MCS Stonecare were approached by a gentleman who was walking his dogs; he enquired whether we had any knowledge and experience in restoring Amtico flooring and warned that the Amtico floor that was in his house was at least 20 years old.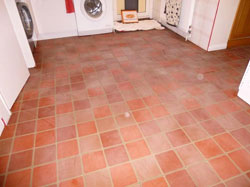 We have a lot of experience in cleaning and sealing this type of flooring, including Karndean and arranged a date and time to do a test area on the floor.
Our first impression of the floor to be tested was that it was very badly engrained with dirt and grime.
If there had been a seal on the floor prior, it was no longer noticeable by eye. Therefore wax and residue remover was applied to the floor and then scrubbed.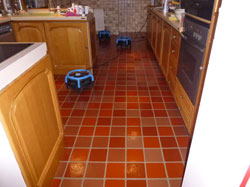 After a short dwell time, our Clean & Capture equipment was used to remove all residue leaving a clean and sanitised area ready for a sealer to be applied. Prior to this, a high speed floor dryer was used to accelerate the process.
Amtico & Kardean sealer was applied in thin coats to give a fantastic durable finish; the client was really pleased with the finish and booked a date for the whole floor to be restored.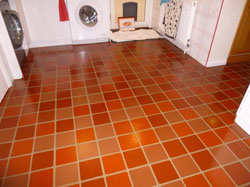 On completely restoring the floor, the end result was stunning and changed the whole look of the kitchen area and adjourning rooms. The client was over the moon with the result and was left with a floor which was easy to maintain.
If you have any questions about restoring Amtico please call MCS Stonecare on 01279 866838. We will take the time to discuss your options with you and will make sure that you are well-informed throughout the process.
From your initial enquiry through to completion of the work and beyond you will be left feeling confident that you are dealing with an industry specialist.